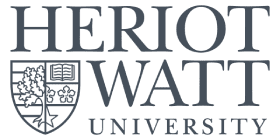 An Overview
Quick Facts
Accommodation
Tuition Fees
Ranking
Gallery
Map
An Overview
The Heriot-Watt University Dubai Campus, a satellite branch of Heriot-Watt University, is located in Dubai, United Arab Emirates. It was established in 2005 and holds the distinction of being the first overseas university campus to open in Dubai International Academic City.
In April 2019, Heriot-Watt's Dubai campus earned recognition as the 'Best University' in the Middle East at the inaugural Forbes Middle East Higher Education Awards. The campus has also consistently received a prestigious five-star rating from the Knowledge and Human Development Authority (KHDA), the primary educational quality assurance and regulatory body of the Government of Dubai, for three consecutive years in 2019, 2020, and 2021.
Notably, in 2021, the university relocated its Dubai campus to Dubai Knowledge Park, further enhancing its educational presence in the region.
Quick Facts
Accommodation
Tuition Fees
Ranking
Gallery
Map
If you are planning to study in UAE and targeting this university, you can get in touch with AEC. Give us a call on 080-69029999 or 011-43334444 to get assistance on call. You can also write a query and sent it to us at enquiry@aecoverseas.com