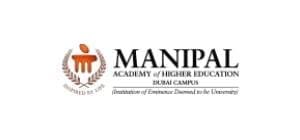 MANIPAL ACADEMY OF HIGHER STUDIES
An Overview
Quick Facts
Accommodation
Tuition Fees
Ranking
Gallery
Map
An Overview
The campus is situated within Dubai International Academic City, covering an expansive area of 850,000 square feet. It is equipped with essential facilities including a library, laboratories, a cafeteria, and sporting amenities.
A diverse range of academic programs, totalling more than 50, is available across seven distinct disciplines, encompassing both undergraduate and postgraduate levels of study.
The university comprises six schools, each affiliated with their respective institutes on the main campus.
Student life at the university is vibrant, highlighted by the annual Carnival, a cultural fest featuring music, dance, fashion, debating, quizzes, painting, and photography.
Notably, a student team achieved recognition by winning the Sustainable Campus Initiative, a joint initiative launched by the Emirates Environment Agency Abu Dhabi (EAD) and Borouge in 2014, showcasing the university's commitment to sustainability and innovation.
Quick Facts
Accommodation
Tuition Fees
Ranking
Gallery
Map
If you are planning to study in UAE and targeting this university, you can get in touch with AEC. Give us a call on 080-69029999 or 011-43334444 to get assistance on call. You can also write a query and sent it to us at enquiry@aecoverseas.com