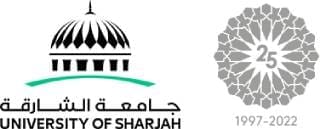 Location
Sharjah, United Arab Emirates



An Overview
Quick Facts
Accommodation
Tuition Fees
Ranking
Gallery
Map
An Overview
The University of Sharjah is a prestigious Emirati private national university, situated in University City, Sharjah, United Arab Emirates. Its establishment in October 1997 was the visionary initiative of its founder, Sheikh Dr. Sultan bin Muhammad Al-Qasimi, the Ruler of Sharjah. The university was created to address the educational requirements and aspirations of the emirate of Sharjah. Its overarching mission encompasses the aspiration to become a leading academic institution, not only in the Middle East but also on a global scale.
In addition to its primary campus located in Sharjah City, the university has strategically developed additional campus facilities. These extensions serve as hubs for delivering education, training, and research programs to various communities across the emirate, the Gulf Cooperation Council (GCC) region, other Arab nations, and internationally. Notably, the University of Sharjah plays a vital role in contributing to the socio-economic advancement and progress of the emirate of Sharjah.
The primary campus of the university is situated on the southern periphery of Sharjah, conveniently close to the Sharjah International Airport. Furthermore, the University of Sharjah has established three branches in different geographical areas within the emirate of Sharjah, namely Khor Fakkan, Kalba, and Al Dhaid, extending its educational reach and impact to diverse regions.
Quick Facts
Accommodation
Tuition Fees
Ranking
Gallery
Map
If you are planning to study in UAE and targeting this university, you can get in touch with AEC. Give us a call on 080-69029999 or 011-43334444 to get assistance on call. You can also write a query and sent it to us at enquiry@aecoverseas.com