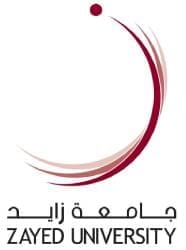 An Overview
Quick Facts
Accommodation
Tuition Fees
Ranking
Gallery
Map
An Overview
Zayed University (ZU) is a prominent public university situated in the United Arab Emirates. Founded in 1998, it holds the distinction of being one of the three government-sponsored higher education institutions in the country. The university derives its name from Sheikh Zayed bin Sultan Al Nahyan, the inaugural president of the UAE.
A significant milestone in its history, Zayed University achieved international accreditation by the Middle States Commission on Higher Education in the United States, making it the first federal university in the UAE to earn this recognition. ZU offers a diverse array of academic programs, including 17 majors and 10 minors at the undergraduate level, as well as 10 master's degree programs. The university comprises eight colleges, each specializing in different fields, encompassing the College of Arts and Creative Enterprises, College of Business, College of Communication and Media Sciences, College of Education, College of Humanities and Social Sciences, College of Natural and Health Sciences, College of Technological Innovation, and the College of Interdisciplinary Studies.
Zayed University's inception in 1998 was orchestrated by the Emirati federal government. Initially, the university exclusively admitted UAE national women until 2008, when the Sweihan campus, a collaborative effort between Zayed University and the UAE Armed Forces, was established, leading to the admission of approximately 200 male students. This marked a significant expansion in the university's enrollment and its commitment to providing education to a broader spectrum of students.
Quick Facts
Accommodation
Tuition Fees
Ranking
Gallery
Map
If you are planning to study in UAE and targeting this university, you can get in touch with AEC. Give us a call on 080-69029999 or 011-43334444 to get assistance on call. You can also write a query and sent it to us at enquiry@aecoverseas.com