Investment banking is one of the most popular career options in the present financial-corporate world. Investment banks attract numerous talents from various universities and colleges that churn out successful investment bankers from all around the world. If you are also planning to get into this emerging field, continue reading this post.
Here, we will discuss everything about investment banking i.e. what it is, what are the job responsibilities of these professionals, educational requirements, jobs, salaries, future outlook, etc. So, let us get started!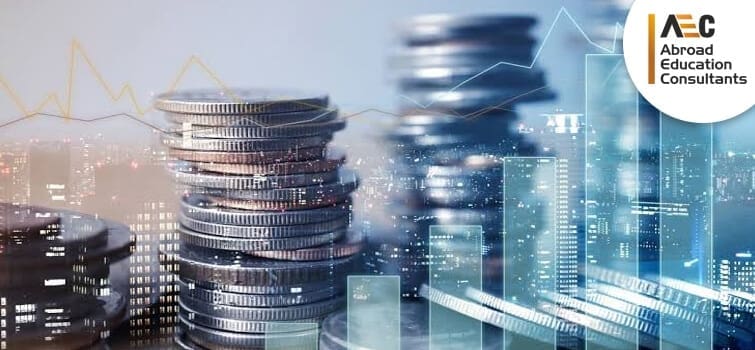 What is Investment Banking?
It is a crucial area of the industry that provides financial services and focuses on increasing and managing the financial assets of their clients. An investment banker helps companies invest all their assets to increase the value of the portfolios. They mainly act as brokers and advisors helping their clients identify great opportunities and capitalize on the same.
Investment banking also considered a special yet important division of banks and financial institutions that serves the central and state governments and others i.e. institutions, corporations, commercial and non-commercial banks for several transactions. They provide proper guidelines regarding mutual funds and stocks. It is basically like a financial advisory industry that guides the investors (individuals and businesses) to invest wisely in different entities.
What Does an Investment Banker Do?
The primary job responsibility of these professionals is to help and give advice to their clients on investments. This means they essentially act as brokers and advisors, evaluating the various needs of their clients and then helping them with the right solutions to cater to those diversified needs. Once their client has decided how and when they would like to proceed, it is completely in the hands of the bankers to negotiate mergers and deals, ensuring that they are working as per the needs and interests of their clients.
Some of the other day-to-day job responsibilities and duties of these professionals include the following:
They work closely with a specific industry group or product group
They interact with client companies
They structure deals and negotiate accordingly
They act as advisors and manage different transactions for their clients
They work bridging the loans
They interact with capital market professionals, corporate finance groups, etc.
They keep a track of fluctuating market conditions mainly of equity capital markets or debt capital markets
They work in the process of mergers and acquisitions to set up deals
They work with other professionals working in currency trading, financial strategy, equity derivatives, and convertibles
They undertake transactions in bonds, equities, currencies, etc. for larger institutional investors
They work in fixed and equity income research
They work as advisors in capital valuation, structure, and risk management
They assist the creation of financial avenues to redirect the cash flows to investors
They maintain interface with other professionals i.e. portfolio managers, traders, firm analysts
They convey information of particular securities to institutional investors
Educational Requirements for Investment Banking
To jump-start your career in this popular field, you must have the following:
A Bachelor's Degree
A Master's Degree
An MBA Degree
Finance with common subjects such as Accounting, Economics, Mathematics, Financial Reporting, and Marketing
You will also need the license in several stock exchange programs to get better opportunities and grow up within the sector.
Median Salary and Career Outlook for Investment Banking
As per the reports of the US Bureau of Labor Statistics, the expected employment growth in this field is around 11% by 2020. This growth will be seen in all the profiles available within the financial industry such as investment bankers, financial agents, sales associates, etc.
When it comes to the salary part, these professionals can earn a handsome amount every year. A professional with a relevant degree, some work experience, and essential skills can earn an average salary of up to $71,720 per annum. While a professional with relevant certification i.e. a CFA certified analyst can get more opportunities and an average salary of $100,000 per annum.
Top Investment Banking Companies in India
By studying investment banking abroad, you will get numerous opportunities globally as well as in your native country – India. If you are worried about the options, then the following are the top investment banking companies in India:
Deutsche Bank
Credit Suisse
HSBC Holdings
Accenture
Bank of America Merrill Lynch
Citigroup
Morgan Stanley
JP Morgan Chase
Barclays Capital
Goldman Sachs
Wells Fargo
UBS
The list is very diverse and these positions are available in several companies across the industries. This more or less ensures that a candidate will land-up with the right job after completing their education.
Want to make your career in investment banking? Do you have a dream of flying aboard to pursue a course/program related to investment banking? Get in touch with AEC as we have a team of dedicated professionals to address the queries of students and provide them with suitable options.
They will assess your profile (previous education, marks obtained, interest, skills, future goals, etc.) and suggest the best-fit options accordingly. We help our students get the options in the UK, Ireland, Australia, Germany, Singapore, New Zealand, and Canada. Once you are done with the selection of your preferred destination, we will help you with the admission process, study visa, financial aids, pre-departure briefing, post-arrival assistance, and more.